Do you remember the part in Mean Girls where Regina George asks whether butter is a carb? (no, Regina, it is not) Volunteering for TIFF was kind of like that. No, really, it was.
On one hand, you want to eat the butter really bad because it tastes delicious on your toast but, on the other hand you're pretty much just eating fat. Decisions, decisions, decisions.  Let me explain further.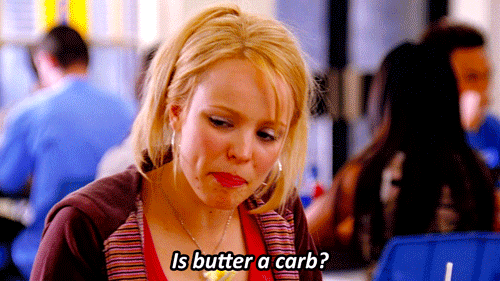 This was my first year volunteering at TIFF and from the outside it looks like all glamour and fun times: meeting celebrities, watching movies and the long list of perks! But truly, volunteering at a large scale event like this is really a hit-or-miss. It all depends on the venue you volunteer at. As a first year volunteer we were only given the options to volunteer at Scotiabank Theatre or the TIFF Bell Lightbox. After I got approved to be a volunteer (a quick application and interview process) I chose to sign up for some shifts at the Scotiabank Theatre, a giant multiplex theatre downtown (think of your local Cineplex but 10 times bigger). I was excited! But I was also kind of upset we didn't get the choice of any of more prestigious venues like Roy Thompson Hall and the Princess of Wales theatre. No matter though! I was pumped.
Then, a few days later, I got an email saying a few magical words. The volunteer office had opened up spots in the Elgin and Winter Garden Theatres to first-year volunteers! I signed up for a shift right away. The Elgin is always a volunteer favourite and it fills up fast so I jumped on that opportunity.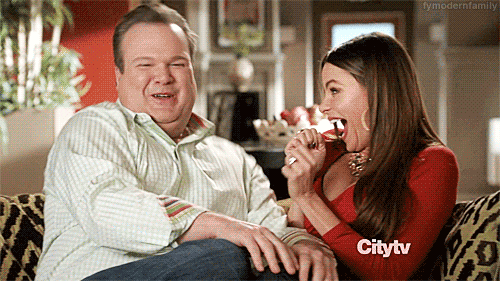 Now, fast forward to my first shift of the festival: a day shift at the Elgin. After briefly getting lost at the volunteer entrance, a kind veteran volunteer showed me down to the volunteer lounge only to be greeted by an enthusiastic volunteer captain. My day was looking good so far, but, I still wasn't sure what I was doing. I did overhear in the volunteer lounge that Jennifer Aniston was going to appear for the premiere of Cake, a movie that she stars in. I didn't think much of it.
My first task: guarding the reserved section in a public screening of This Is Where I Leave You, a film about how a disgruntled family deals with the loss of their father. After flagging many questions about why the section was reserved and why customers couldn't sit there (I didn't really know who as sitting there to be honest), the lights went dim and the volunteers scurried off to the lobby. Our volunteer captains then let us fill some of the empty seats in the theatre and watch the movie, which is apparently a very rare event at TIFF. Needless to say, the movie was fantastic. I mean, what movie casts Tina Fey and isn't funny?
Once the movie was over we started to prepare for the premiere of Cake. My next task: placing name cards on the seats of the reserved section with a studio rep that had a seating chart. Here I am doing my job when I come across Jennifer Aniston's name a seat away from the aisle, a section that I also happen to be guarding once again. So here I was, my first shift ever and I was going to be seating Jennifer Aniston and other stars in the movie including: Anna Kendrick and Sam Worthington. I lucked out big time. Not only were all the volunteers at this venue fantastic, but, I got to meet some big stars. I should mention, though, that we're not allowed to have our phones or take photos while on shift. So, no selfies with Jen for me. (The cover photo is from #RUFamous by @jordanmiller1992 on Instagram.)
Student Lydia Martin (@deadgirlwalcing on Twitter) was lucky enough to get an #RUFamous selfie with Anna Kendrick 
Now, my experience at The Scotiabank Theatre was completely different. In a nutshell, the volunteers and captain were lovely but, I did a lot of waiting around, sitting down, moving large metal barriers and not much else. I just wished there was more to do. I only had one shift at the Elgin and three shifts at Scotiabank so there was a lot of doing nothing.
Will I volunteer again? Absolutely! My advice however, is to pick a busier venue! You'll have more fun that way. I had a blast and that's the point! Volunteers should have fun and meet new people while on shift and make the most of a great festival! Plus, volunteers get vouchers to see free movies during the festival and all-year round at the TIFF Lightbox.
To conclude, volunteer at TIFF, it truly was an amazing experience (doesn't look bad on a resumé either). It can lead to jobs, new friends and some crazy celebrity meetings.
So, bring out your inner Regina George and eat that butter.