The holiday season is upon us and let's face it – it can get expensive. There are holiday parties, gift exchanges, flights home and catching up with old friends. All of these are part and parcel of the holiday season, but they can take a toll on your bank account.
Interested in easing the hit on your wallet? Here are some tips:
Gifts
Gifts can be tricky for everyone, but especially when you're a student. You want to give a nice gift, but you have legitimate budget constraints. You also might not be so handy at making something that anyone would actually wear. Luckily, we've helped to take some of the pressure off, thanks to Pinterest. Check out some of the gift suggestions that we've pinned, and feel free to add your favourites to our board!
Holiday Parties
We all know that holiday parties are great fun, but they can also add up very quickly. If you're going to 10 parties, chances are you're bringing drinks or snacks.  Conservatively, that's $12/party. And that's not even including the ugly sweater you've likely purchased for these parties… So we've spent $120 just attending parties. You can decrease the number of parties you attend (um…) OR you can make some holiday cookies and divide them up so there are enough for each one. That will save you a bundle!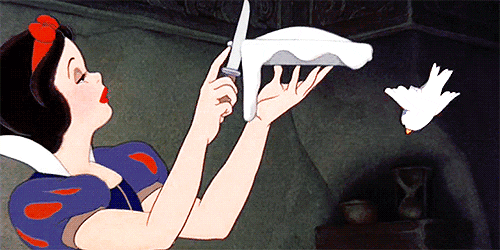 Little animal helpers not required (but highly recommended)
Reuniting with friends at home
If you're from outside of Toronto, this might be your first visit home since the school year began. That means that you will have a lot of familiar faces to see over the holidays! One easy tip to help you save some money: stay in when you're meeting with people. Coffee shops and pubs are fun, but the reality is that you can have snacks and drinks – and cheer! – at home for a fraction of the cost of going out. Time to raid your parents' fridge 😉
Reassess your budget and have "the talk" with your parents
If this is your first time home since you started your schooling, now is the time to sit down and take a hard look at your spending habits over the past semester. It's also the time for a touch point with your parents about finances. You should check in with them to discuss the reality of the situation – if you've been able to stay on budget, if you've missed any payments, and more importantly: whether the budget you set is realistic now that you understand where your money is going.
Holidays can be expensive but if you plan and maybe try some DIY you can enjoy the festivities without going broke. What are your tips for holiday budgets? Tell us and @RBC_Canada with #RUMoneySmart!