The weekend has arrived but the fun events and free stuff never ends because this Labour Day weekend is packed with lots of exciting stuff starting off… of course… with free breakfast!!
Free Breakfast
10:30AM – 12:00PM | Pit Quad (Rain Location: Pit Caf)
Who can say no to more free breakfast? Come on down to Pitman Quad for a delicious breakfast that'll kick start your day the right way. The food will be served by some of Ryerson's own Rams sports players so you can get to know some of the faces behind all of that talent.
Fan Bus and Pep Rally
1:00PM – 2:00PM | Pitman Hall (Rain Location: Pit Caf)
In honour of the 2014 FIFA World Cup we're bringing you to see a soccer game featuring our very own Ryerson RAMS Men's team. Hop on a chartered bus with your fellow Ryerson Rams and cheer the day away! There will be free swag so don't miss out!
Soccer Game
2:00PM – 4:30PM | Monarch Park Stadium
Cheer on your Ryerson Rams, who were one of the top soccer teams in the country last year, as they take on the Nippissing Lakers! Be loud, be proud! GO RAMS GO! (Don't forget your sunscreen as this game is outdoors. Watch the weather forecast and wear appropriate clothes as the game will go on, rain or shine.)
Make the Most of Your Meal Plan
5:00PM – 6:30PM | PIT200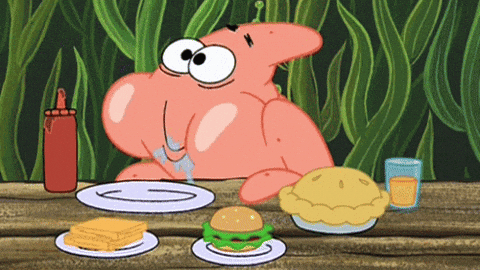 You've got the money on your meal card, but you're still not sure about how you'll ever finish it all. Come listen to an RU Eats expert discuss what are some of the best ways for you to make the most of your meal plan. There may or may not be some free delicious eats… you didn't hear it from us.
Sustainability Matters Presents Chasing Ice: A documentary movie night
8:00PM – 11:00PM | ENG103
Come out and watch Chasing Ice, a documentary about the efforts of nature photographer James Balog and his Extreme Ice Survey to publicize the effects of climate change. You'll meet like minded people, see stunning imagery, learn a bit about sustainability at Ryerson and relax the night away! Closed Captioning is available in English for this screening.
After Saturday there's only 2 days left of #RUrise2014 so make the best of it. The fun doesn't stop here, so stay tuned for more exciting adventures!
For a list of all the events during Orientation Week, go here: RISE 2014 Events Schedule