Monday was such a great day, how could Tuesday live up to that? CHALLENGE ACCEPTED! Come out to Tuesday's events where we will build on the awesomeness that is Orientation week. If you couldn't come out on Monday don't worry, you can come out to Breakfast and Registration today and we'll get you all set up.
Rise and Shine: Breakfast and Registration
| 9:00AM – 11:30AM | Kerr Hall Southwest Arch (Rain Location: KHW Lower Ground Hallway) | Breakfast: Student Campus Centre
Start off your morning right and grab some FREE pancakes from the Ryerson Students' Union and then register for Orientation! If you registered yesterday you can go straight to join your group in the Kerr Quad. If today's your first day, head over to Gould St under the Kerr Hall SW Arch and you'll be registered into a group of fellow incoming students to experience the fun O-Week events! You will be led by some of our inspiring orientation leaders – members of our Ryerson Orientation Crew or ROCs – who are upper year students volunteering their time to help you join the Ryerson community. Note: Please have either your Student Number or Ryerson Email ready.

Wellness Yoga
| 10:00AM – 11:00AM | Kerr Quad (Rain Location: RAC)
We're feeding you a lot of delicious free food this week so we also want to make sure you have time to get some exercise! Come out and get a test run of some of Ryerson's fitness classes each morning. This morning? Yoga, so get ready for some sun salutation and warrior pose! The instructor can modify activities for participants of every ability. And there is time to get all cleaned up afterwards before… drum roll please…… THE AMAZING RACE!

RU Amazing Race
| 11:30AM – 1:30PM | Kerr Quad (Rain Location: Kerr Quad North Arch)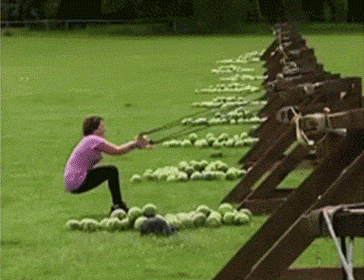 But don't worry, we will keep you much safer that this amazing Race contestant who got hit in the face with a watermelon……. At Ryerson's edition of The Amazing Race you'll get to know Toronto and our campus so well and if you do it well with your group you'll be the winner! Most importantly though, you'll know where to go if you need financial help, have to go to the campus doctor or anything else on campus. Yay! (Activewear suggested. Open to all levels of physical ability.)

Mixed Messages
| 11:30AM – 3:30PM | LIB72 | residence students only
We want all Ryerson students to feel safe, welcome and included in their study, home and work environments. That's why we invite an interactive theatre company to come in and discuss information around sexual assault, consent, stalking (criminal harassment), warning signs for dating violence and safety in the city. We are joined by our on-campus partners who can provide you with great support and resources. *NOTE: This session is only for students living in residence. On Wednesday, there will be a Mixed Messages session for all incoming students.

Lunch
| 1:30PM – 2:30PM | Pit Quad | (Rain Location: Hub Caf)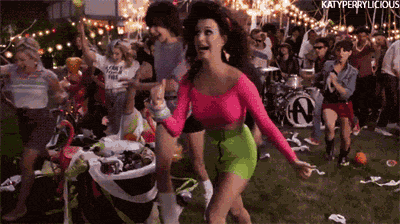 We're serving lunch for new students at the best price: free! Come enjoy some free lunch courtesy of your Ryerson familia!

Lunch and Learn: New Tenants
| 1:30PM – 2:30PM | KHE129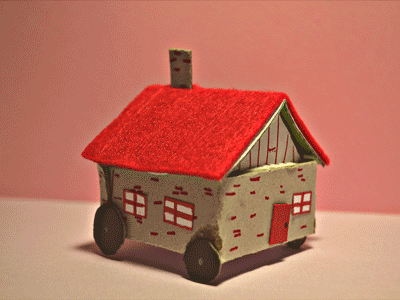 If you want free food but also want to learn about your right as a tenant you can come out to KHE 129 and get the best of both worlds! Renting an apartment in Toronto can be a scary and confusing process without a little help along the way by learning about resources available to you on campus.

O'Fest
| 2:00PM – 5:00PM | Gould Street
Remember those days when you could jump on a bouncy castle without being judged? Relive those days at O'Fest, a street festival brought to you by the Ryerson Students' Union that takes place on Gould Street in the heart of our campus!

The Incredible Boris Hypnotist Show
| 5:00PM – 6:30PM | Kerr Hall Upper Gym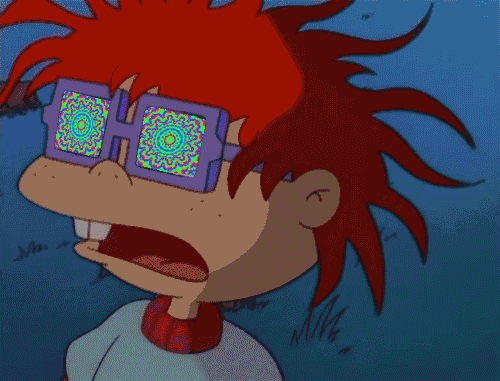 Boris, Boris, Boris, can't you see, sometimes your words just hypnotize me…
What do you get when you mix a large gym packed with new Ryerson students, ROC leaders, and a hypnotist? A hilariously entertaining show! Boris is back this year to welcome new Ryerson students in style. Come out to this annual event to share some laughs and watch your friends get hypnotised on stage. Maybe YOU will be the one who gets hypnotised!

Dinner/Freetime
| 6:30PM-7:00PM
This is freetime set aside so you can get dinner – this one is on you though so make sure to bring some money. There are eating options for all dietary needs around campus! See your ROC group leader for suggestions.

Sex in the Quad
| 7:00PM – 8:30PM | Pit Quad
Before you even ask, no – this isn't what you think. If you don't want this unfortunate incident to happen to you, come out to Pitman Quad and listen to the ever entertaining and very informative Josey Vogels (a resident sexpert) as she discuss sexual health and education, plays some games, and answers your burning questions about sex! This educational event will not only leave you laughing, but you'll come out knowing a whole lot more about sex.

Parent and Family Orientation
| 7:00PM – 9:00PM | Mattamy Athletic Centre Alumni Lounge
If you have a cool parent or family member who wants to help you through your university education this is the event for you! Professional staff will facilitate a session about the university experience and how you can best support your family member during their time at Ryerson. Learn about programs and services that can help them succeed as well as ways that you can navigate the changes in your life as they head to university. Light refreshments will be served. Click here to find more information about parent and family orientation and to RSVP.

O'Keefe Backyard Concert
| 9:00PM – 11:00PM | O'Keefe Backyard (Rain Location: Pit Caf)
If acoustic jams are your thing, the O'Keefe backyard concert is where you need to be. Light snacks, fantastic ambience, and Ryerson alumnus Matt York, accompanied by newcomer Andrew Austin serenading you under the stars? It can't get much better than that.

Glow In The Dark Capture the Flag
| 9:00PM – 11:00PM | Kerr Quad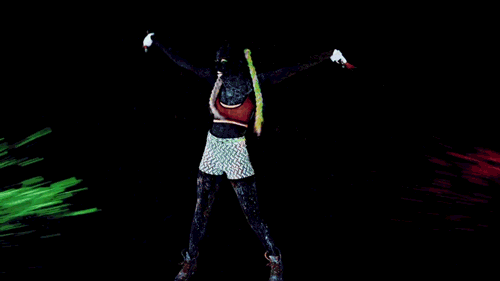 Come out for a night game of Capture the Flag played across the Ryerson campus. But watch out! The other team may steal your flag before you can grab theirs! (Activewear suggested.)
There's 6 awesome days of events coming up after this so get ready for even more good times coming your way!
For a full schedule of events and their descriptions, click here: http://studentlife.ryerson.ca/orientation/eventschedule/
For a list of all the events during Orientation Week, go here: RISE 2014 Events Schedule