Since the dawn of time, students at other universities have looked down upon the average Ryerson student. Why? We will never truly know. Rye High they called us. Despite having the highest number of university applications in the province and a kick-butt list of alumni who would beg to differ, they taunt us. Walking down Gould Street and looking down at the not-so-great paint job, you might feel this way sometimes. I'm here to tell you different. I'm here to tell you that things have changed and for the better and that going to Ryerson these days comes with some things you'll find #OnlyAtRyerson.
1. Selfies with celebs
From NBA and NHL players to Hollywood's hottest celebs, I kid you not; this campus is a hotbed for celebrity sightings year round. The Toronto Raptors and Maple Leafs are known to regularly stop by campus to practice at Coca Cola Court or just sign autographs for fans. And with some major movie premieres happening at the Ryerson Theatre during the Toronto International Film Festival, A-list celebrities walk Ryerson's red carpet every single year. Michael Cera has also been known to take selfies with Ryerson students from time to time. (I may have also made awkward eye-contact with James Franco in the Rogers Communication Centre. For real.) Did I also mention that deadmau5 lives in the Metro apartment building right on campus?
Laura Burrett (@lauraburrett) snagging selfies with Benedict Cumberbatch at TIFF 2014
2. Skating in the middle of campus
Our winters are cold but they leave us with a perfect sheet of ice every day. What other university students can say that they skate on an outdoor pond in-between class? Ryerson's Lake Devo is the perfect place to perfect your moves and work on that slap shot. And in the summer it doubles as a mini skate park. Not bad for Rye High.
3. August enrolment anxiety I can honestly say that I have never met university students that are more worried about course enrolment than the ones at Ryerson. The last week of August is an all-out war over the best courses. We like to call this week, "The Hunger Games" as the odds must be very much in your favour for you to succeed. Everyone is ready at 8 a.m. with two browsers open on their computers just in case one crashes, which it definitely will knowing Blackboard. The second the clock strikes 8, RAMSS will stop working and leave you in an eternal state of sadness. Your chances of getting into Science Fiction go down the drain. You then revert to begging people to switch out of the class which is a totally acceptable practice.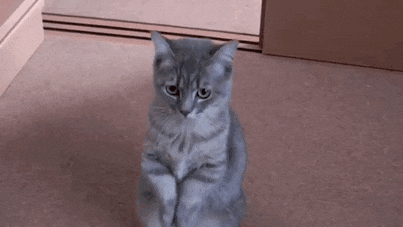 Please won't someone drop the course?
4. Classes in a movie theatre
This may be the greatest thing to ever happen at Ryerson. At the same time though, it is a curse. Let me start by saying that the seats in the AMC theatre are extremely comfortable. EXTREMELY. Though the thought of this might make commuting an hour and a half to campus a little bit easier, you're going to fall asleep half way through the class. Nonetheless, this is definitely something to brag about to your friends at U of T.
Enna Kim's (@fonkikid) first lecture in the movie theatre
5. Maple Leaf Gardens experience
The Maple Leaf Gardens, now Ryerson's Mattamy Athletic Centre, is one of the most historic and legendary buildings in Toronto, if not Canada. Not only can Ryerson students use the first class gym facilities at all times, it is literally a few steps away from Loblaws which has a giant case of some of the most delicious cupcakes I've ever seen. The new Sports Media program is also based out of this building. What better place to hone your abilities to report on sports than the Maple Leaf Gardens? Maple Leafs Joffrey Lupul and James van Reimsdyk have been seen lurking around these parts along with some legendary Hall of Famers. Can someone say Lanny McDonald and Darryl Sittler?
Share your #OnlyAtRyerson experiences with us, your Ramily!