Ryerson students have so much to boast about. How many schools can brag about being located in the heart of downtown Toronto with more than of the student body self-identifying as a person of colour? As an Asian woman enrolled in the arts, being able to identifying with women who were once in a similar position as me is incredibly inspirational. In tribute of International Women's Day this year, I present to you 10 successful women that you may not have known graduated Ryerson, but are totally kicking ass in their chosen industry (and breaking barriers along the way).
1. ELIZABETH YAKE: Breaking Barriers in the Film Industry
Program: Film and Media
Occupation: Canadian Film Producer
In the film industry, men outnumber women 5:1 behind the camera. Elizabeth Yake has not only defied statistics, she has won numerous awards for her contribution in film. Her most notable works It's All Gone Wrong Pete Tong and Everything's Gone Green each won a Leo Award back in 2005 and 2007 respectively. Yake is also the founder and president of her own film company, TRUE WEST FILMS. Since graduating from Ryerson in 1990, she has taken the industry by storm, producing over a dozen films to date. In Canada, where only one out of three entrepreneurs identify as female, Yake has proven that hard work and determination will get you to the top of the corporate ladder.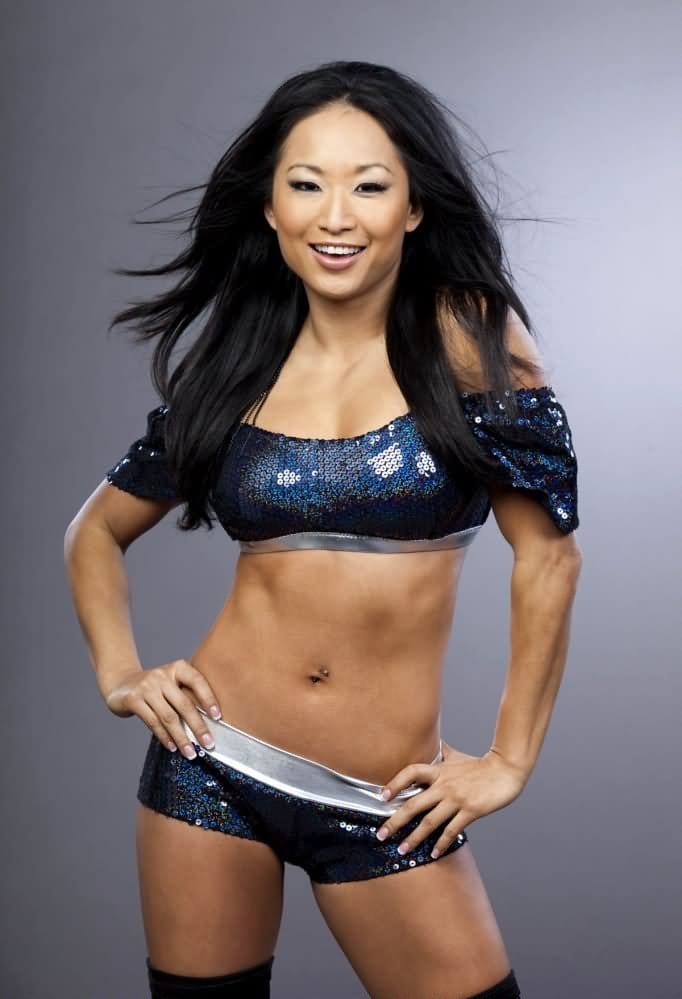 2. GAIL KIM: Breaking Barriers in Professional Wrestling
Program: Nutrition
Occupation: Canadian Professional Wrestler
Gail Kim kicks ass, literally. After completing a degree in Nutrition at Ryerson, Kim went on to become a professional wrestler. She even landed a stint on World Wrestling Entertainment (WWE). This Korean wrestler and model is widely acclaimed to be one of the best females wrestlers of all time, an impressive title considering female wrestlers make up only 2% of the wrestling community with female audiences making up only 25-38% of total viewership.
3. MARCIA YOUNG: Breaking Barriers in Broadcasting
Program: Journalism
Occupation: Broadcast Journalist, Host of World Report on CBC
Marcia Young graduated from Ryerson's School of Journalism and went on to become the first host of The World this Hour on CBC. Currently, she is the host of World Report on CBC Radio. She is an active community member involved with numerous Toronto organizations, including the Osu Children's Library Funding and the Jamaican Canadian Association Scholarship Award. Young is passionate about delivering news that listeners want and need to hear. According to a report by UCLA's Ralph Bunche Center for African American Studies, white broadcasters outnumber black broadcaster 6:1. Young is among one of the many black on-air journalists repping the news industry and doing a great job at it.
4. TANYA SUE HUFF: Breaking Barriers in the Fantasy Genre
Program: Radio and Television Arts
Occupation: Fantasy and Science Fiction Novelist
Tanya Huff is one of the most well-known Canadian novelists in the contemporary fantasy and science fiction category. The publishing industry has been known to be gender bias. J.K. Rowling, the famous author of the Harry Potter series, was urged to use her initials instead of her full first name (Joanne Kathleen). Her publishers were worried her gender would deter male readers from picking up a copy of her book. Huff's full name is often printed in a larger font on her books than her book's title!
For twelve years, Huff worked at Bakka-Phoenix Science Fiction and Fantasy Bookstore, the oldest independent bookstore that specializes in science fiction and fantasy in North America. In fact, the television series Blood Ties was actually based off one of her novels. Huff graduated Ryerson's Radio and Television Arts program in 1982. She currently lives with her wife and their six cats.
5. ELLEN WONG: Breaking Barriers for Asian Actresses
Program: Radio and Television Arts
Occupation: Actress
Ellen Wong is most remembered for her roles in Scott Pilgram vs. The World and The Carrie Diaries. This Scarborough-born native credits Ryerson's RTA program for teaching her how the film business works. Since a child, Wong always dreamed of a career in film and television. Since graduation, she has landed some diverse roles that are not your stereotypical Asian woman trope. Wong pointed out, "It's not every day that as an Asian female, [you get] to be able to read a role that's empowering, that has a great arc, and that's so integral to the story as a whole" (Hu). Wong is a role model for aspiring Asian actresses in an industry that rarely puts Asian women in leading roles.
6. HOLLY HORTON: Breaking Barriers in Sports Broadcasting
Program: Radio and Television Arts
Occupation: Sportscaster
Holly Horton not only has a degree from Ryerson, but she also has a psychology degree from the University of Western. Horton had a thriving career as a sports anchor for many years, working for TSN, Global News, and CBC. In an industry where internet trolls love to target female sports broadcasters, sexism in sports and sports broadcasting is very much real and problematic (see articles 1, 2). Horton is a working mother who talks candidly on how she balances her career and motherhood. Her personal interests include sports, health, fitness, environment, entertainment, travel, animals, languages, and child development.
7. NATALIE GLEBOVA: Breaking the Stereotype that Beauty and Brains are Mutually Exclusive
Program: Information Technology Management and Marketing
Occupation: TV Host, Author, Dancer, Model, and Beauty Queen
Natalie Glebova obtained a Bachelor of Commerce degree from Ryerson while working as a model on the side. You may recognize this Russian-Canadian beauty from Miss Universe 2005 when she was crowned the winner of the global competition. Since, she has traveled the world to promote charitable causes such as HIV and AIDS awareness. Glebova is a perfect example that beauty and brains are not mutually exclusive, a stereotype that writer, producer, and actress Mindy Kaling has addressed numerous times.
8. SABRINA JALEES: Breaking Barriers in Comedy and for Queer Muslim Women
Program: Radio and Television Arts
Occupation: Comedian, Writer, Host
Who has the last laugh now? Sabrina Jalees is a Canadian comedian and writer that has made numerous television and radio appearances over the years. You may remember her humorous commentary on MuchMusic's Video on Trial. Her sense of humour is honest, tongue-in-cheek, and downright hilarious. Her personal brand tagline is "If you don't like me, you're probably racist." Comedian Tina Fey has pointed out that it's a terrible time for women in comedy. Fey said, "Every single interviewer asked, 'Isn't this an amazing time for women in comedy?' People really wanted us to be openly grateful – 'Thank you so much!' – and we were like, 'No, it's a terrible time.' If you were to really look at it, the boys are still getting more money for a lot of garbage, while the ladies are hustling and doing amazing work for less." Jalees did a Ted Talk speaking on the importance of diversity. Her stand up comedic acts are often inspired by these themes, as well as her struggles identifying as a queer woman in a Muslim family.
9. ZARQA NAWAZ: Breaking Barriers for Muslim Representation in Media
Program: Journalism
Occupation: Journalist, Broadcaster, Writer, Filmmaker
Nawaz Zarqa has a Bachelor of Science degree from University of Toronto and a Bachelor of Journalism from Ryerson University. Zarqa is a Muslim woman of a Pakistani origin. She has worked for CBC Radio, Newsworld, and Television. She went on to become a writer on the television series Little Mosque on the Prairie, a comedy show about a Muslim family living in Saskatchewan. She has also written a memoir and directed several short films, including the comedic "terrody" Real Terrorists Don't Bellydance. In an article exploring Representation of Muslim Women in Media, author Sana Abubaker points out that "media representations of Muslim women typically fall into three categories: the rich woman, the career woman and the impoverished, abused-by-her husband woman. The mainstream media's attempt to slot Muslim women into these watertight categories are a direct attempt to overlook the achievements of Muslim women as a whole." Zarqa gives a voice for Muslim women by delivering and sharing her experiences in an insightful and comedic manner.
10. CATHY CROWE: Breaking Barriers through Community Advocacy
Program: Nursing
Occupation: Nurse, Educator, Social Activist
Crowe is a dedicated activist who obtained a Bachelor of Applied Arts degree at Ryerson before completing her Master of Education in Sociology at the Ontario Institute for Studies in Education. She is a well-known activist for health issues affecting the Toronto homeless community. She advocates for a national housing program and speaks out on issues surrounding housing insecurity and public health. She was once known as the "street nurse" in the 1990s for her work with the homeless community. She was also an Ontario New Democratic Party candidate in 2010 (Crowe). In Canada, 1 in every 10 people are living below the poverty line. 1.5 million of these Canadians identify as a woman. Crowe continues to work within the community, advocating for change and solidarity surrounding homelessness.
Tweet us your favourite Ryerson alumni @RUStudentLife! Happy International Women's Day 2017.