Submitted and Written by: Vanessa Mainella – Student Copywriter, The Ryerson Career and Co-op Centre Student Team
Welcome back to the CC blog series! We recently spoke about building a "career for life." This post is all about getting started on it. 
Building a successful career that keeps you engaged and happy requires some self reflection. Yes, the idea of sketching out a future is daunting, no doubt. But we have a bite-sized process broken down into reflection questions to help you through it. It's all about planning ahead. While in school, start asking yourself some of these questions to help figure out what a fulfilling career looks like for you: 
What are my strengths, skills, interests and values?

What different career options am I interested in?

What opportunities are available to me in my field(s) of interest?
In order to answer these questions, we broke down the reflection process into four steps: Self Assessment, Identify, Research and Evaluate.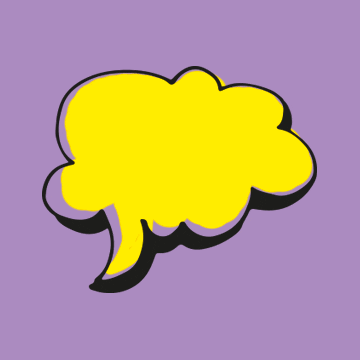 When planning your career, it's important to look inward to determine what you enjoy doing before getting caught up in making goals and action plans. So, what do you love doing everyday? What are you passionate about? This type of reflection is self assessment, which is the first step in effective goal setting. Ask yourself:
What do I like or dislike doing? 

What am I good at?

What motivates me?

What environment do I work best in?

What are some of my best experiences? What made those experiences so great?

What types of people do I work best with? What type of people bring out the best in me?

What kind of lifestyle do I want?
Self assessment can be overwhelming at times. That's okay! Take a break if you feel affected, and come back to it later. Learning about your values and goals is a journey made achievable over time. 
Do you like matching games? Cross-matching your work habits to your ideal career is one of the most valuable matching games out there! Once you have comfortably determined your skills, values, and goals, the next step is matching your skills to a potential career path. Listing the following information can help you identify the type of career that works for you:
Strongest interests

Strongest skills

Personal characteristics

Preferred working conditions

Ideal people environment

Lifestyle needs and goals
Start identifying your career by making a list of your dream jobs and look honestly at the qualifications and requirements. Do they match yours? Even if they don't, there may be potential. A career can teach you new skills and sometimes lead you down the path to your dream job. It's also common for people to end up in adventures they never imagined. 
Once you've done your listing and reflecting, the next step is researching. Look into the occupations you are interested in, types of roles available, industries, and current employment prospects. Gather information on: 
Job duties and responsibilities

Qualifications (experience, skills, education, certifications, etc.)

Positive and negative aspects of the work

Salary and benefits

Present demand and future outlook

Latest developments in the field
To gather this information, check out company websites, ask questions in your networking circles, conduct informational interviews, take classes, and monitor job boards. Other online resources to get you started include: 
Evaluation doesn't always have to be a scary word! Don't worry, there's no testing involved here. The final step in this process is evaluating your newfound knowledge. Narrow down your list of possible occupations by comparing your career research to your self-assessment results. You can accomplish this by organizing the info, recording the data, or cross referencing spreadsheets – whatever works best for you!  
When you self assess, identify, research, and evaluate, you're one step closer to your career for life. I know we wrapped this up nicely in a four stage process, but don't get discouraged if your personal experience isn't so linear. It takes some serious self reflection and planning time, and it can be done at your own pace. Remember, you don't have to figure it out alone! Visit the career centre or book an appointment online with our career advisors. 
What does your career for life look like?