Submitted and Written by: Vanessa Mainella – Student Copywriter, The Ryerson Career and Co-op Centre Student Team
 Miranda Sings, Tyler Oakley, and Liza Koshy?! What do these names have in common for those of us who are plugged into digital entertainment in 2021? They're all popular social media influencers with specific personal brands. Welcome to this week's CC post, where we're talking about building your personal brand.
With social media being more prominent than ever before, it's likely that you have some form of online profile. However, social media can be used for much more than archiving your personal adventures. There's lots of demand for having professional profiles to showcase your work, skills, and brand. In today's competitive job market, creating a professional personal brand and digital identity can set you apart from other candidates. The RCCC can't shape you into the next Youtube star, but we can help build your professional brand to rival that of any internet personality.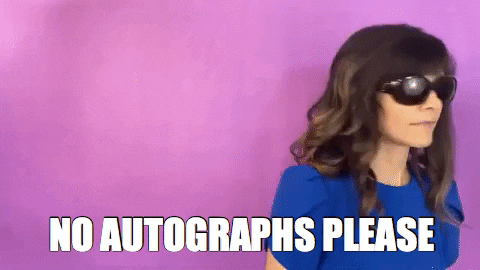 Follow these steps when forming your online profiles: 
Research:

Identify your target audience by looking into your industry and its needs. What skill set, experience, or values can you showcase through online tools to address these needs? 
 

Audit Yourself:

Regularly use search engines like Google to search for your name online. Search your first and last name, current and old usernames, e-mail addresses, previous places of employment and cities that you have lived in. Remove old posts, videos, pictures and contacts that can work against your brand. According to Jobvite's 2014 Social Recruiting Survey, 55% of recruiters have reconsidered a job candidate due to their social profile. Out of these reconsiderations, 61% were negative. If you are still unsure about what to post online, consider this: would you be comfortable with your content appearing on the front page of a newspaper?

Identify Platforms:

Develop a positive online presence by selecting social media platforms that you can realistically maintain (e.g. LinkedIn, Twitter, Facebook, Instagram). Remember – quality trumps quantity. Delete online accounts that you no longer use or maintain.
Engage:

Every time you interact with a contact online, you are contributing to your personal brand. Online posts with the following content are often viewed negatively by employers: poor spelling/grammar, swearing, drinking alcohol, illegal drug use and sexual references (Jobvite, 2014).
Post Relevant Material:

Strengthen your brand by posting relevant updates of your academic or career journey. Try to post regularly and in different formats (eg: photos, status updates, articles, etc.), to give your profile dimension. 
The most important thing to keep in mind when posting is to stay consistent! Stay true to your values and how you want to apply them to your future career. Employers will use your platforms to determine your developing career skills, but most importantly, to gage your personality. Don't be afraid to let your authentic-self shine! 
If you need some help identifying your personal brand, the RCCC hosts social media workshops. Sign up for one through our events page.
See you on our socials, Ryerson!