If you're in your first year at Ryerson, this may just be one of the most helpful blogs you read this year (No, I mean it!). I am going to take you on a journey through Ryerson's undergraduate calendar. This bible-like document will guide you on your path to graduation and ensure that you aren't that person scrambling to pick courses or drop a class.
Let's get started. The first thing you need to know is what the calendar is. To clear up any confusion, forget your regular understanding of a "calendar" as just a list of dates. The calendar includes crucial info about Ryerson, enrolment information, a financial aid and awards page and lists upon lists of courses you can take, among other things. You'll find the calendar in the deepest depths of the Ryerson website (not really) so for your convenience I have provided the link: http://www.ryerson.ca/calendar/2014-2015/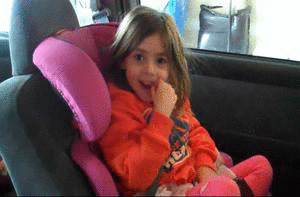 Now, this is the calendar for the 2014-2015 school year. The calendar updates annually because of course availability and policy information changes! Once you open up the link you'll see a beautifully bland page that could use a bit of an update but, it gets the job done so I won't complain.
To the left of the page you'll see a narrow blue bar of links to different pages. The most important of all these options is the "Significant Dates" tab. This is where you'll find exam dates (sad face), OSAP application deadlines, the last day to pay for tuition and the final date to withdraw from your program. (TIP: sync some of these dates up to the calendar on your phone so that you're always in the know.)
Another important tab, a few below "Significant Dates", is the "Fees/Student Financial Assistance and Awards." This tab holds all information concerning tuition fees for each program, entrance scholarships and other info about provincial and federal loans. This tab becomes increasingly important if you are a student on OSAP, as most of us are. There is also some valuable information about loans for students from out of the province.
Next we have the all-important "Programs and Academic Departments" tab. Here we have course information based on your faculty and course year. This very VERY helpful tool will tell you about mandatory courses you need each year of your degree whether you need to take courses off of certain "tables." These tables are a more specialized list of electives you can choose from. You've got to take a certain amount of courses off each table to graduate. These tables are not limited to but include: liberals, professional and professionally-related. The liberal table is more or less an all-you-can-eat of different courses.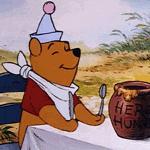 As you progress into upper years, the school opens up more courses to you! There is everything from Marxism to Human Origins (remind me to take this class!). (TIP: There are restrictions on what some programs can take. Check the "liberals" tab.) Professional courses are ones that pertain specifically to your degree of study, like "Furniture Design" for interior design students. You pick courses from this table but, are limited to a few. Lastly, professionally-related are courses that relate to possible future careers in your field, like politics for journalism majors. Use this tool often and effectively to make sure you graduate on time.
Another cool little tab on the calendar is the "Minors" link. If you're crazy enough (me!) and like to do extra work this is the section you'll find all the information you need on how to take a minor. Weirdly, at Ryerson you can't actually "take" a minor, you have to declare a minor right before graduation based on courses you've taken. This section will tell you about all the minors you're eligible for and which courses you need to take to get your minor.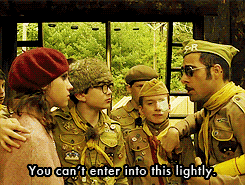 Other things to note about Ryerson's undergrad calendar: there is a "Faculty and Administration" tab at the bottom left so you can find contact info for all of your professors and instructors. There is also a section for info on mature students, auditor students and international students.
Now I know what you're thinking, "this girl is such a keener." Well, yes, I am. Or you're thinking "I want to be her!" Yes, yes you do. There is still a lot to know, but, you'll work through the confusion. You only learn by doing and you'll be surprised the number of times you end up on the undergrad calendar. It's debatable whether this is the most helpful blog you'll read all year but, I hope I've given you enough to work with and make it to that finish line.